Key Features Of Our Grocery App Development Solution
Being a presumed grocery app development company, we made our grocery app solution which can quickly scale as your basic grocery business develops and expands.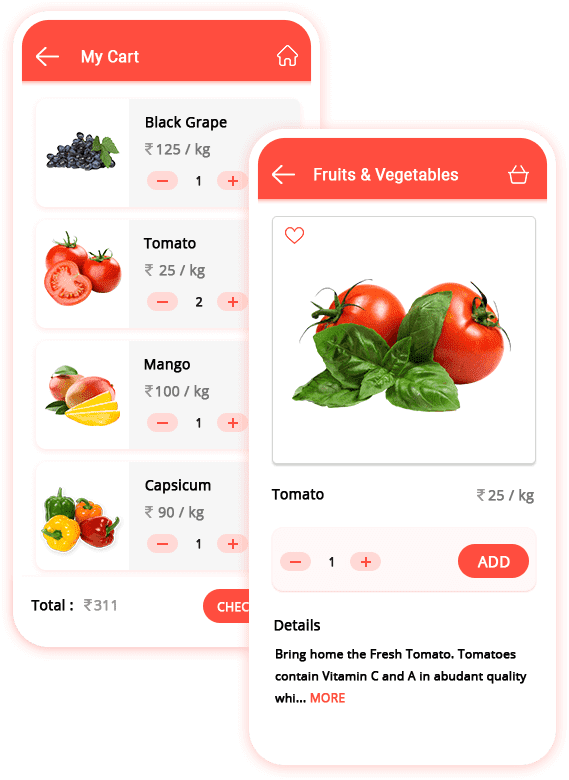 User Registration
On the grocery app, the buyer needs to register or enroll with the essential details, including contact, address, and so on.

Schedule Delivery
Grocery mobile app was worked that consumer will program their delivery things as per their own time.

Search Products
The buyer can rapidly search the product by the search elective on the grocery delivery app. One tab search is currently allowed.

Pay Online
All through the strategy for grocery site development using API, the stage used to coordinate with various payment modes for example paytm and so forth.

Order Items
When looking for the item on the on-demand grocery app, customers will directly order their desirable things.

Track Grocery Item
Clients can track their requests online (real-time delivery person's location) on an online grocery ordering application.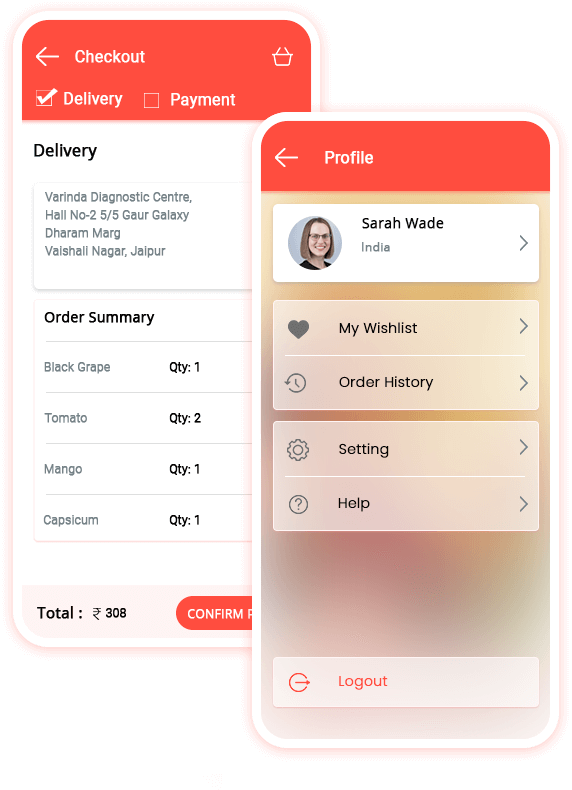 Driver App Features
Improve your delivery process with best in class driver app features that help take your on-demand grocery app to the next level.
With ongoing information relay between customer and driver, GPS directions, etc., ensure you never miss an order!

Manage Profile
Drivers can deal with their profiles, including documents, profile pictures, vehicle data, and payment details.

Route/Navigation
After the driver acknowledges the delivery request, they will view the exact navigation from the grocery food item to the customer's conveyance location.

Accessibility
The feature permits drivers to update on their accessibility to delivery. If the driver taps "available," they will start getting delivery requests and vice-versa.

Delivery Status
Drivers can refresh their delivery status as "On the way," "Pausing," "Delivered to the customer", and others for every delivery.

Delivery History
Drivers can see details regarding the deliveries previously made, including date & time of delivery, area, and others.

Contact Customer
The in-app informing feature allows drivers to contact customers for purposes, for example, drop location details and others.
Store Manager App Features

Customer Support

With the customer support feature, the store manager can effortlessly address store-related issues.

Store Locator

The store manager can make the store effectively findable on the maps for empowering easy navigation.

Store Pickup

Consolidate online & offline features: customers order online and pick up from a store close by.

Site Ordering

Make your customer's life simpler by offering them alternatives to ordering from a web app.

Help & Support

Coordinate with customer support to sort out any questions rapidly and keep customers happy.

Inventory Management

Consistently integrate with stock management software and control your inventory costs.
Admin Panel App Features
View and examine all the key business measurements from the admin dashboard. View the stores' performance and choose to evaluate or offer based on inventory the stores are conveying.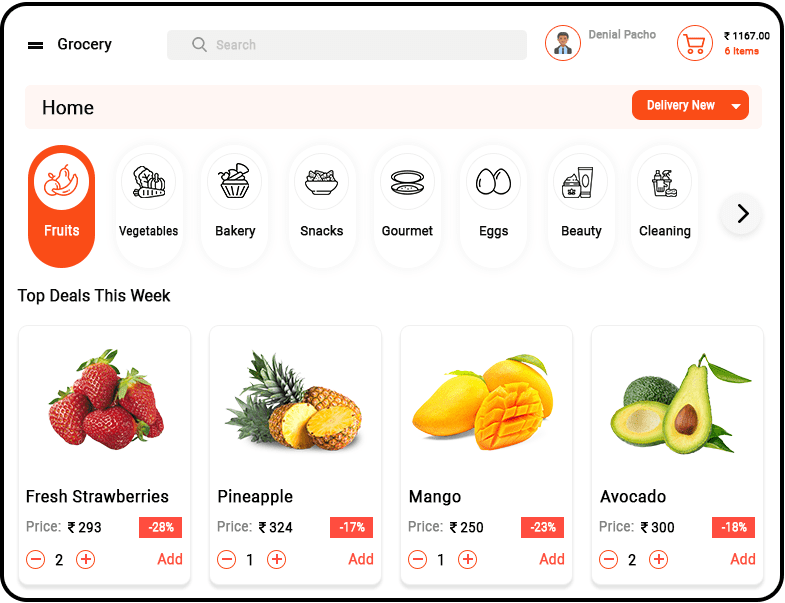 Manage Stores
Have numerous stores? No worries! Easily deal with all stores from a single spot. An administrator can manage the stores which can sell their products in the app.

Assign Managers
Effectively optimize administrator portion to look after basic, streamlined store tasks.

Manage Listings
Control and edit product postings, change pricing and do essentially everything else.

Dashboard
View, control and oversee everything from a single, comprehensive web admin dashboard.

Order Tracking
Track each order, perceive how well it was satisfying and feed the learning once more into the system.
Oversee Customers
View each registered customer to study their buying choices and sell more.

Offers and Discounts
Continue building and publicizing appealing offers to manufacture loyalty and attract new clients.

Feedback
Gather feedback to know the gap in customer desires and your genuine output.

Notification
Emails, sms, push messages, connect with customers just as your representatives.

Reports
Endeavour data and business knowledge to remain lean, outperform targets and lower costs.
Our Technology & Solution Architecture Scenario
Based on a tangible and superior technology stack with unique third-party combinations and customizations to control your grocery application stage.
Howdy, I'm in Tab 2.
Ut wisi enim ad minim veniam, quis nostrud exerci tation ullamcorper suscipit lobortis nisl ut aliquip ex ea commodo consequat. Duis autem vel eum iriure dolor in hendrerit in vulputate velit esse molestie consequat. Ut wisi enim ad minim veniam, quis nostrud exerci tation.
Integration with Third Party Systems
Our modern technology experts are willing to cover server-side and front-end performance.
amazon web services

S3 bucket

google map

payment gateway

SMS Gateway

google analytics

firebase

SMTP

DLT

paytm
OUR CLIENTS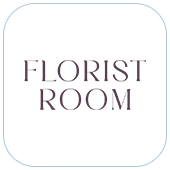 On Demand App Solutions
It's time to turn your ideas into an experience with our ready to use solutions that Streamlines Your Business and Fulfill the requirements of Customers! Here are some of the best possible solution within your budget.